The Next Chapter Begins...
Demolition Underway on First Portsmouth Process Building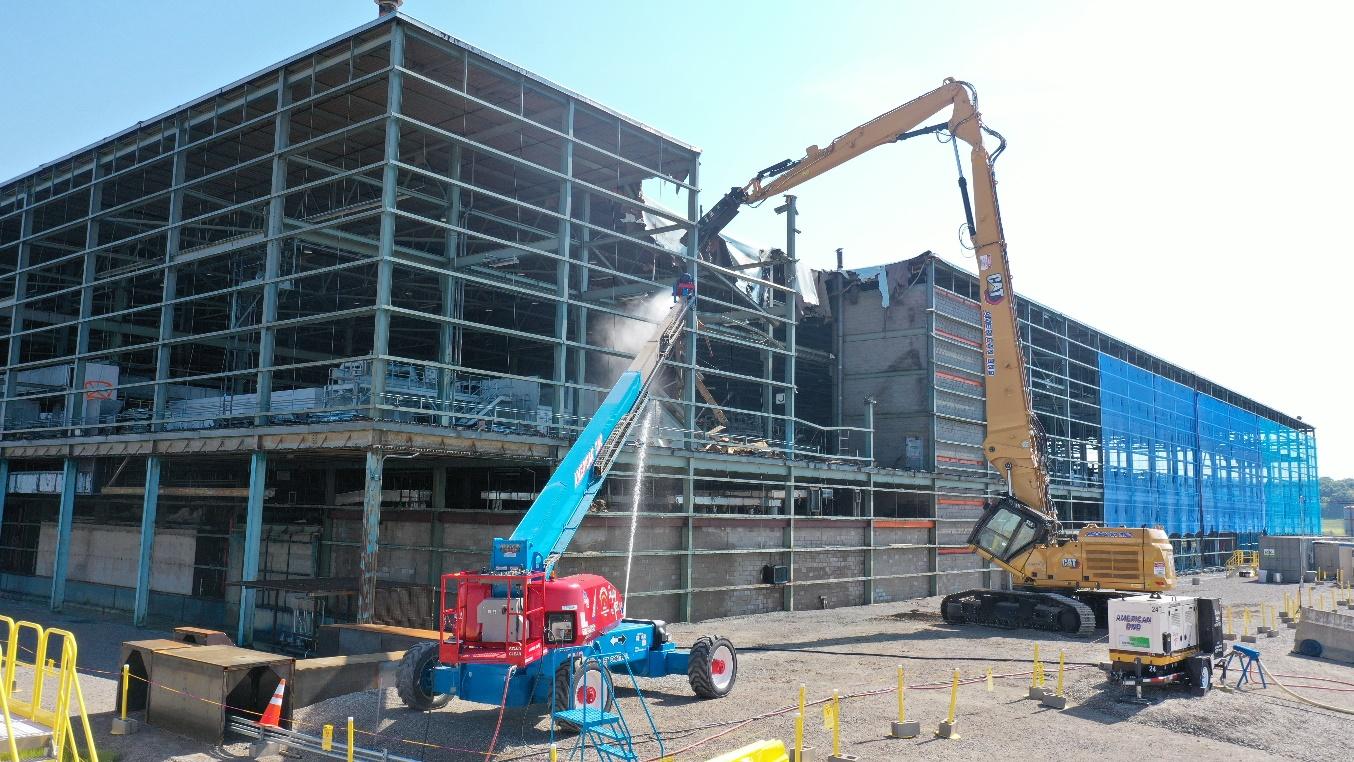 Structural demolition on the first of three large former uranium-enrichment process buildings at the Portsmouth Site began recently.
________________________________________
PIKE COUNTY, Ohio – Crews have begun structural demolition of the X-326 building — the first of three massive former uranium-enrichment process buildings to be torn down at the U.S. Department of Energy's Portsmouth Site.
Completing demolition of 40% of the X-326 process building is a 2021 priority for DOE's Office of Environmental Management. Built in the 1950s as part of the site's gaseous diffusion cascade, the process buildings are huge. X-326 is nearly a half-mile long with more than 60 acres of floor space under one roof.
"We are committed to a safe and controlled demolition to protect the environment, our workers, our neighbors, and the public," said Robert Edwards, manager of DOE's Portsmouth/Paducah Project Office. "The start of X-326 demolition has been in the making for a long time. This is a big day at Portsmouth."
________________________________________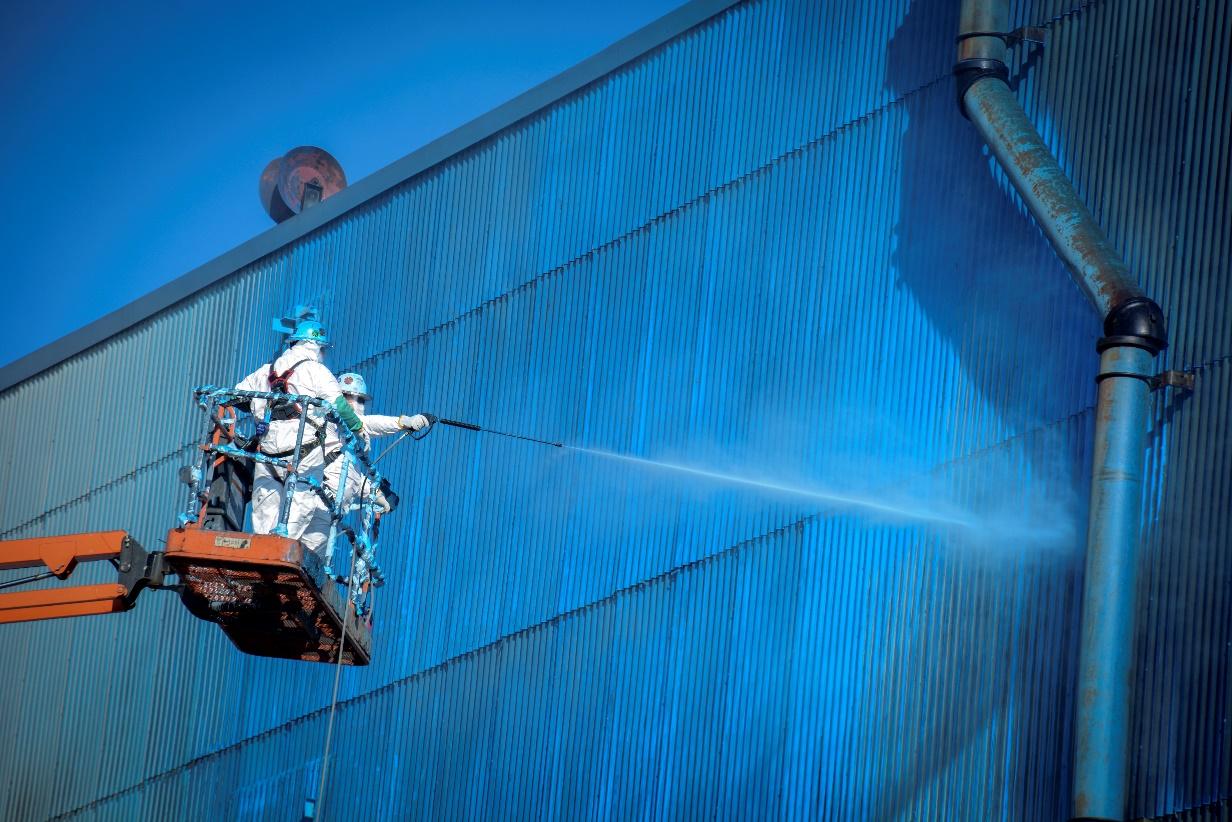 Adhesive fixative was applied to the exterior and interior siding of the X-326 building. The blue substance "locks down" potential loose particulates that could be disturbed when the siding is removed.
________________________________________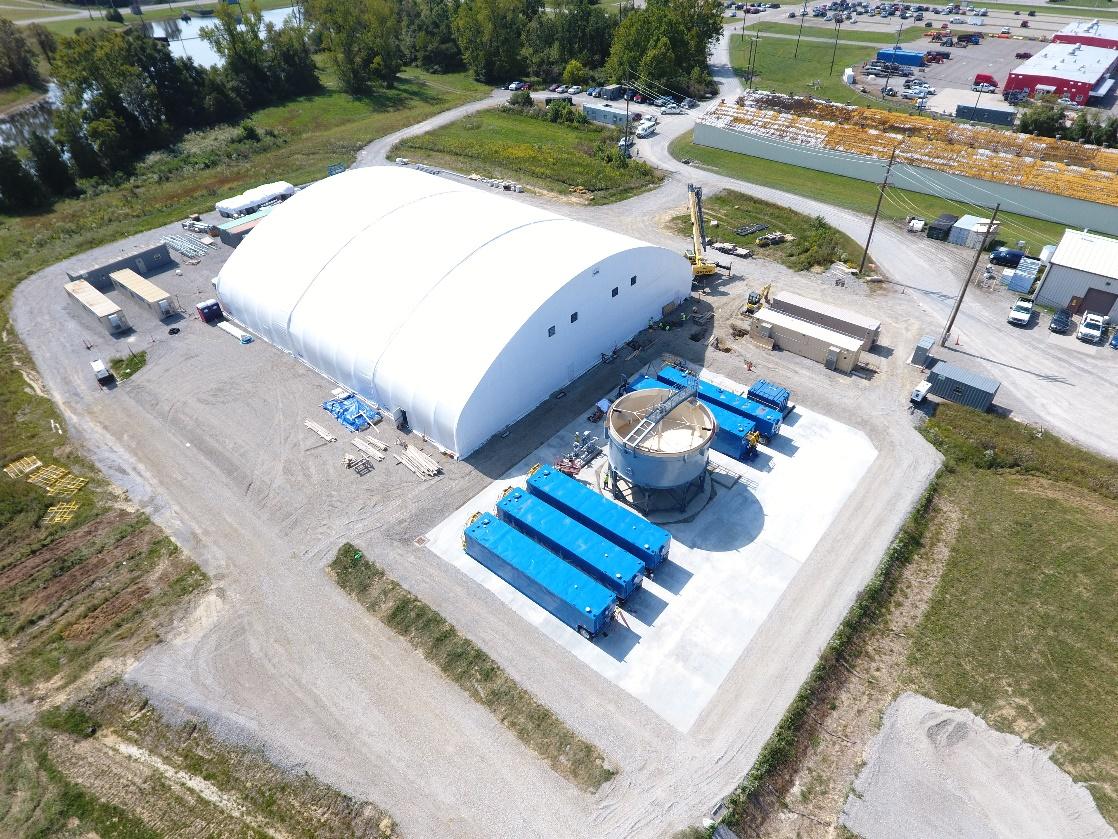 The X-622 facility, shown here, was constructed to treat water runoff from the X-326 demolition site. The water will be treated to meet Ohio and federal environmental regulations.
________________________________________
From 2011 to 2020, DOE and contractor Fluor-BWXT Portsmouth conducted a lengthy and thorough deactivation process of X-326 to identify, characterize, and remove the majority of radiological and chemical hazards to ensure the building was safe for demolition.
This process included more than 1 million non-destructive assay measurements on X-326's process piping and components to determine if levels of material would exceed the waste acceptance criteria (WAC) for the On-Site Waste Disposal Facility (OSWDF) approved by the Ohio Environmental Protection Agency (Ohio EPA). Non-destructive assay entails measuring the quantities of uranium deposits that remain from enrichment operations in process equipment.
Contaminated items were carefully removed from X-326 and staged for further evaluation or decontamination. Deactivation also included removal of more than 7,000 process components that were safely shipped offsite for disposal.
________________________________________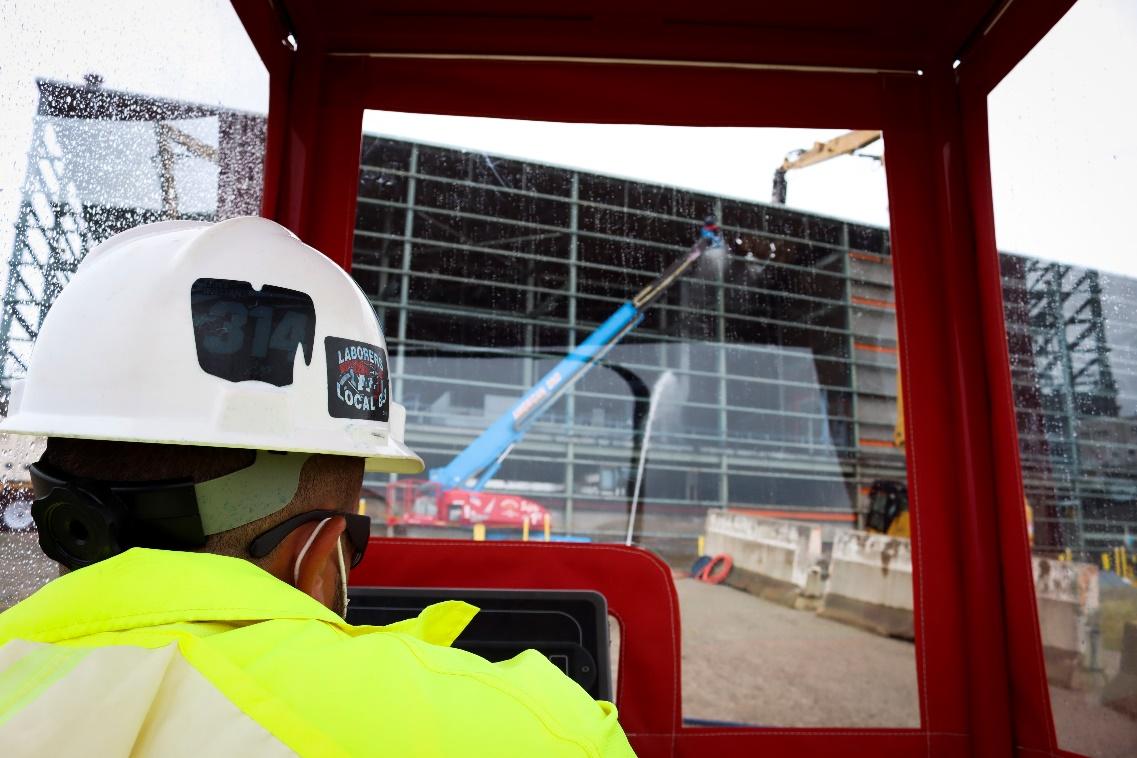 An operator uses a remotely controlled water cannon to spray mist for dust suppression during the X-326 building demolition.
________________________________________
All utilities were safely removed from X-326, including electrical power, water, sewer, and alarms, and the building was declared ready for demolition.
DOE installed a comprehensive air and water safety network as part of the regulator-approved demolition plan. This includes a water detention system that surrounds X-326 leading to a newly constructed treatment facility, as well as new air monitors and alarms to ensure that air quality remains safe for workers and the public.
As part of its independent oversight of the demolition, Ohio EPA and the Ohio Department of Health have set up 23 new air monitoring stations or co-located air monitors on and around the site to provide verification of air monitoring data. The data are made available to the public quarterly online and in the Annual Site Environmental Report.